Website/Software Design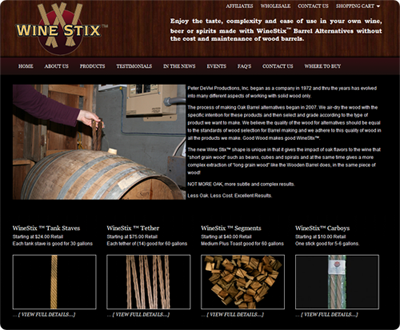 If our name doesn't spell it out for you, it's a real battle ground out there to attract and keep customers.
Your website not only tells the world who you are and what you offer, it defines you and your brand.
In today's world, wildly expensive sites are largely overkill to get the business of what a website is supposed to do in the first place-connect with your prospects and turn them into clients. We understand this all too well as we've been doing this for what seems like forever.
Because of our experience helping everyone from fledgling start ups to established businesses we know that not every company's needs are the same. If they were, you could just go to one of those "cookie-cutter, design your own website" company's and you'll get exactly what you pay for. We're not interested in investing our time in those sorts of situations or clients truthfully.
We take the time to fully assess what you have to offer to the design process (logos, marketing collateral etc) and base our web solutions to match your needs, expectations and yes, financial budget. We offer sites that range from full-fledged custom websites to Blog-style content management system that allow you to manage your own website content! As our testimonials illustrate, we look out for you and aim to offer you our full range of website services to help you win the battle for sales.
We also provide services such as SEO (search engine optimization), SEM (search engine marketing), Logo Development, E-Commerce and Bulk Email Marketing Management.
Give us a ring and we'd be more than happy to discuss your needs and provide you some examples of client projects similar to your needs.